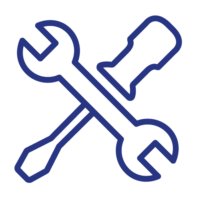 We are on spot when you are in trouble. By remote support as well as on-site. We offer remote maintenance for your critical systems and make performance analysis.
We are available for you at any time if you have problems with your Oracle Databases.
Our goal is a smooth operation.
On-Site Support
Our office is very close to Cologne so normally we should be able to be on-site within one day to solve your problems. But to mitigate the risk for errors we would recommend that we are investigating your Oracle databases for any bottlenecks and give you a secure feeling with your operational databases.
Remote Support
You cannot wait? You have an urgent request for support? If you don't mind we can connect to your database remotely and begin to analyse and solve your problems immediately. And again: the better we know your database the faster the database is online again.
Performance Analysis
Actually your application should be much faster?
There are thousands of reasons why the performance of an application drops or doesnt't work acceptable. We can analyse your database and application. And we are not using our propriatary tools but the standard tools from Oracle like statspack or AWR or Toad for Oracle. And we enable you to use them further on to identify and solve bottlenecks.