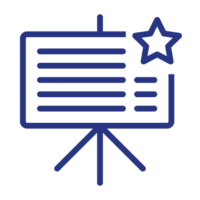 Training or Workshop – which one is better – and is there a difference between them both?
Training
In a training we will give you some guidance how to better use a product like the Oracle database or Toad.
You will get a complete set of documention with excercises and the presentation. You will give us some hints which Topics are more important and of course the timeframe for the training.
Workshop
In this case we will define the agenda together which we first discuss in theory and then check in practical with your database and tools. After the workshop you'll get a documentation about all the findings and some detailed instructions.
Last but not least you define if a training or workshop will fit better due to your experience.
Our goal is not to train you for every menu entry, command or icon but show you with live examples the parts which are important for your job.
Currently we offer the following trainings
Johannes Ahrends, our country manager has developed and conducted the trainings over many years at various companies very successfully.
Oracle Database Administration
During this 5 days training I will teach you the basics of Oracle database administration. The training is based on the book "Oracle 11g Release 2 für den DBA" that I wrote. We will learn how the Oracle database is structured and which parts are important for daily business.
In addition to this training I offer workshops on several topics like my favorite "Backup and Recovery" or high availability with RAC and/or DataGuard or just some basics for administration.
Toad for Oracle
For more than 15 years I'm a Toad for Oracle user and was employee at Quest Software (now DELL) for several years. During this time I was in close relationship with the development department and product marketing. So I developed the RMAN scripts used in the most recent Version of Toad. By that I'm probably able to give you first hand information about Toad and the bunch of features for both DBAs and developers.
Toad Basics
This one day training will cover the basic topics necessary to know for your daily work with Toad.
Toad for Developers
PL/SQL programming is still a very important part of Oracle database development. This two or three days training will cover Toad basics, rapid PL/SQL development, team coding and code reviews. And of course the very important part of SQL tuning.
Toad for Database Administrators
Database administration is easy if you are using Toad. This two or three days training will cover Toad basics, daily tasks and special topics like migration, health checks and of course database tuning.
As the trainings are currently available in German only I will follow up with you on the details for a dedicated content.